---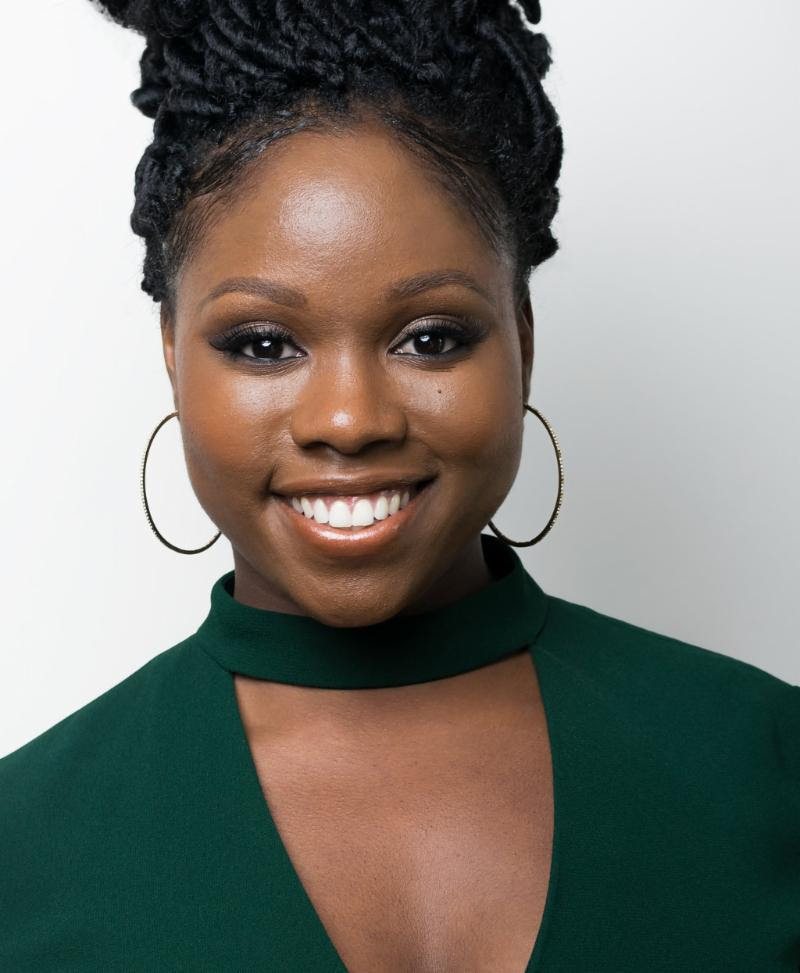 On her PVPA experience:
"PVPA provided an Introduction to traditional African dance which I was able to draw upon when going to graduate school. I went to Ghana and did research on movement there. I knew what was happening because of taking dance at PVPA first. A lot of the ways I teach include cultural history. Many of those seeds were planted at PVPA, essentially I learned to see to world through the lens of dance (from Jodi Falk and Jen Polins and Catalyst). I don't know if I would have ended up going to college if it were not for Andrea Chakour (School Counselor Department Leader) taking me into her office and saying Okay girl, what are you going to do after you graduate? Because it wasn't a conversation I was having in my house, I am a first generation college graduate. A lot of very powerful seeds were planted at PVPA, building friendships and just feeling that there was a home to go to. Looking forward to returning. I am currently a Professor of Dance at Cal State Long Beach."
Subsequent Higher Ed and Professional journey:
"After high school I attended U of Arts in Philly for my BA. I was in a Hip Hop company in Philly. That was interrupted as I went to graduate school. This is where my love of writing and dance exploded. I wrote a book which got some national acclaim through the NAACP (National Association for the Advancement of Colored People) Image award. That really helped to open a lot of doors for me: to travel, to teach, to speak and use dance and the performing arts as a tool for youth empowerment.. specifically girls. A lot of the organizations that I have worked with focus on girls empowerment and self esteem development."
---
Mass Poetry recently selected "These days were made for us" by Marisca Pichette ('15) as the Poem of the Moment. Born and raised in Deerfield, Massachusetts, Marisca grew up with books and the inspiration of the extensive woods and orchards around her house. She began writing at PVPA through the Short Stories and Creative Writing Course and took independent studies that allowed her to edit and expand her pieces. Thanks to this opportunity and support received she had five completed manuscripts by her senior year. Since leaving PVPA she has embarked on the creation of several novels, along with poetry and short stories. A senior at Mount Holyoke College, Marisca is an English Major and Art History Minor. She is focusing on creative fiction going into graduate school with a particular interest in popular fiction.

Here is Marisca's poem:

"These days were made for us."

so tell me that rain
wasn't made for me

tell me that there's a difference
between diamonds and teardrops;

so tell me that seagulls
fear the ocean

tell them that water
isn't touchable, not really

-we all shrink away from things
that are bigger than us-

so tell the field that mud
is just shy soil

and that a hole is a memory
of bravery,

exploration and dirty shoes
that don't quite know the way.

so tell me that mud wasn't made
to remember where I go

and tell me that you fear the ocean
just like an eye fears a tear

and the clouds fear the rain.
---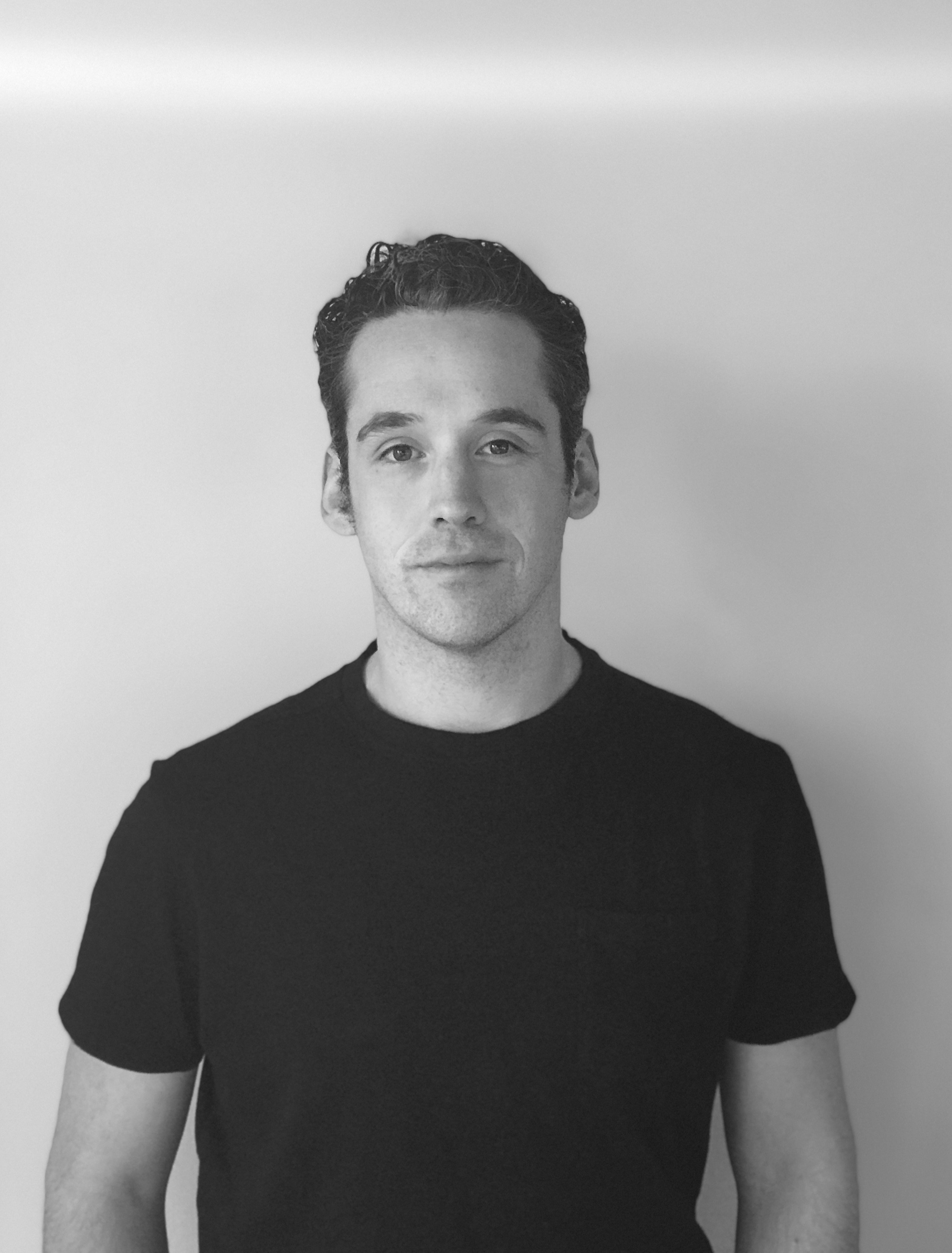 Stuart Singer attended PVPA from 2000-2003, where he was an active member of the Catalyst Dance Company under the direction of Jodi Falk, Jen Polins, and Mollye Maxner. After graduating from PVPA, he went on to study at the Conservatory of Dance at SUNY Purchase College. At 19, he joined the Bill T. Jones/Arnie Zane Dance Company, with whom he created new work and toured domestically and internationally between 2004-2008. Between 2008-2017, Stuart worked as a freelance performer and teacher in New York City, dancing with choreographers Wally Cardona, John Jasperse, Beth Gill, Pam Tanowitz, Gwen Welliver, Joanna Kotze and Netta Yerushalmy, among others. He is the recipient of a 2014 New York Dance and Performance "Bessie" Award for Outstanding Performer, and has been featured in Dance Magazine as a 2015 "25 to Watch" as well as in a March 2016 cover story about freelance performers. Between 2011-2015, Stuart performed in the world tour revivals of Lucinda Childs' seminal work, Dance, and the Robert Wilson/Phillip Glass opera Einstein on the Beach. Stuart has taught dance on faculty at Princeton University, Bard College, Bennington College, SUNY-Purchase, the Ailey School, the American Dance Festival, and Movement Research in NYC. In 2016, Stuart initiated a career transition towards clinical psychology, a transition deeply influenced by his experiences as an artist. Stuart is now a first year doctoral student in clinical psychology at Rutgers University's Graduate School of Applied and Professional Psychology, where his interests include psychoanalysis, trauma, and working with LGBTQIA individuals and communities.
---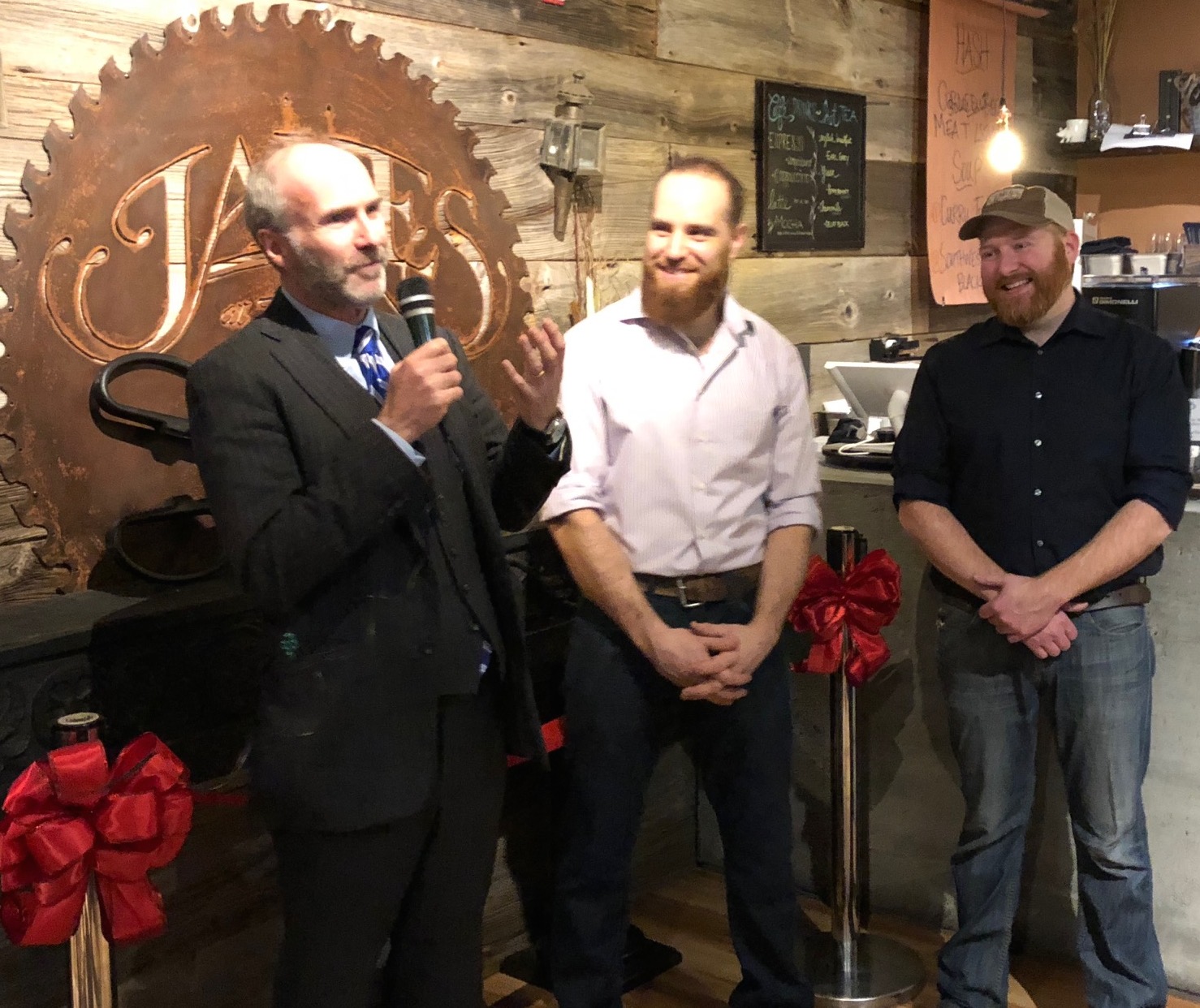 Alex Washut '01 (center) and business partner Chris Ware (right) celebrating their Grand Ribbon Cutting Event for their second restaurant, Jake's at the Mill in the Mill District of North Amherst. After seven years of owning and operating Jake's Northampton they decided to expand to Amherst and be a part of the new and exciting development of the Mill District in Amherst.
Alex on his PVPA experience: "PVPA taught me how to express myself, to be focused, how to be disciplined in a craft and able to apply that into my cooking career and invoke that same passion I had for playing music in the kitchen. I felt that was a pretty profound part of my experience."
---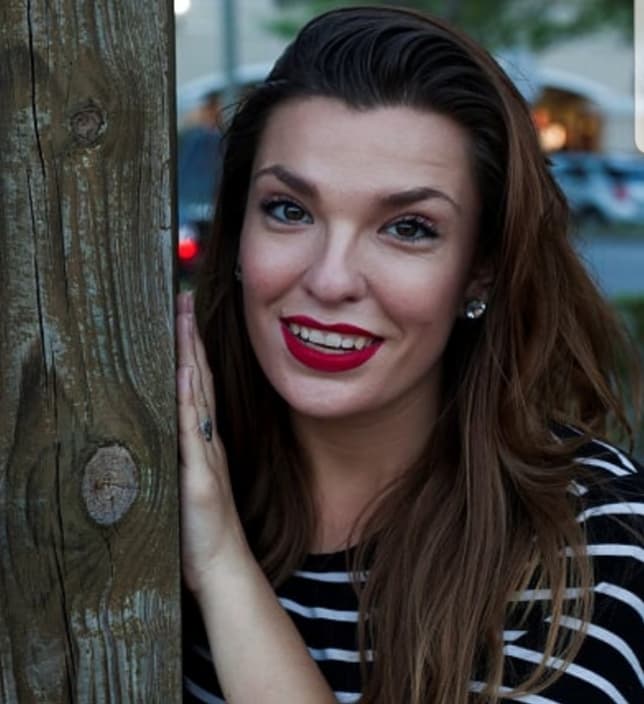 Grace Garber is an Operations Trainer at the Walt Disney World Resort in Orlando, Florida. Over the past three years, she has worked at multiple Attractions, and has had front-line experience in the Entertainment department as a Character Attendant intern back in 2014. At Disney she provides service to thousands of guests a day, and has been selected to be on the Cast Engagement and Safety Committees at Disney's Hollywood Studios.
Grace graduated with her BS in Sustainable Travel and Tourism (and a minor in Theatre Arts and Speech Communication, of course) from Salem State University in 2016.
Having graduated PVPA back in 2012, she has always carried a sense of high school pride and has many fond memories of the school. Back then, she focused on Vocal and Theatre courses, most notably the 2012 MA Festival piece "Riders to the Sea", "The Ugly Duckling" Children's Theatre Tour, and was a debut member of Spectrum A Cappella.
---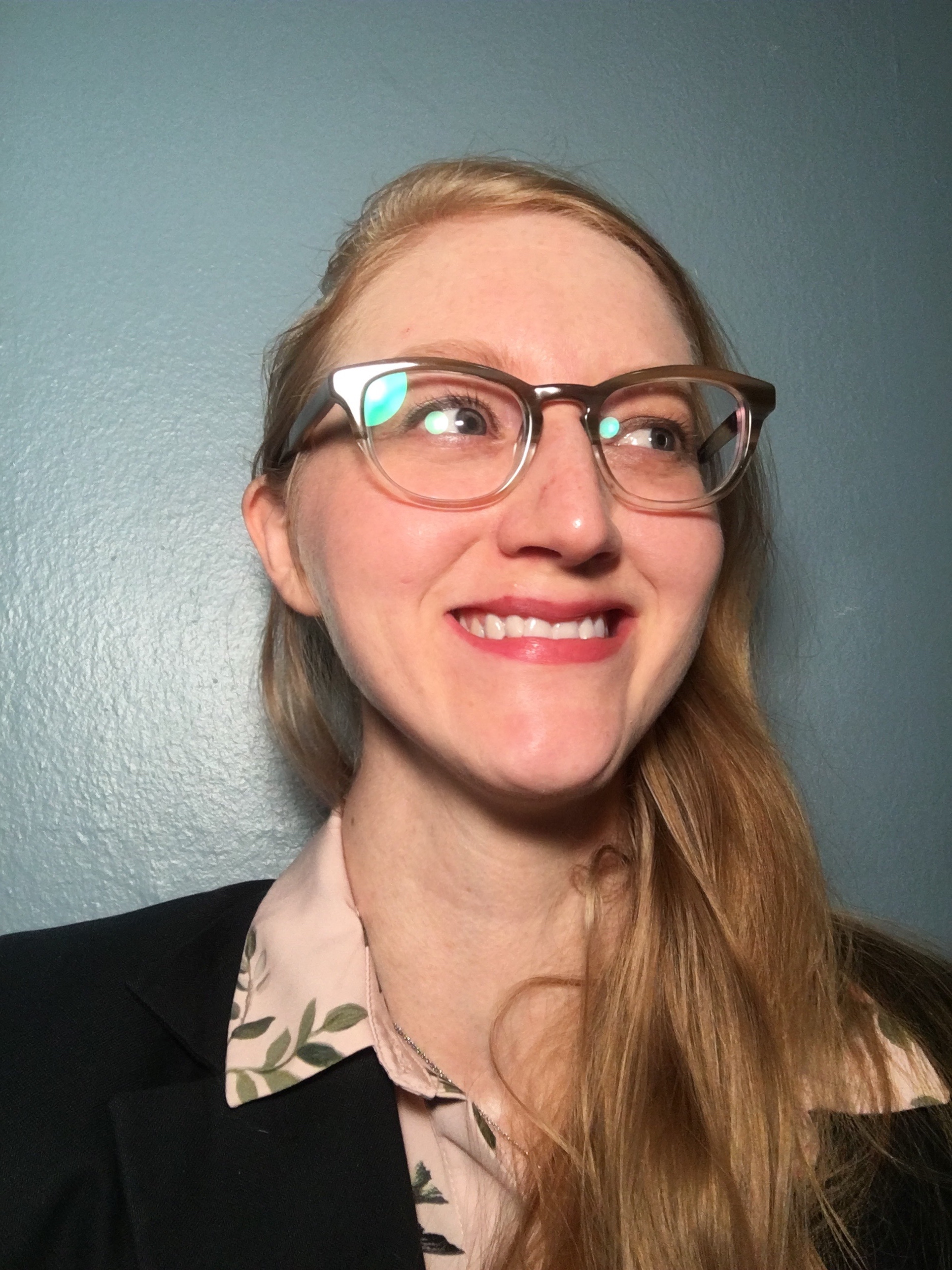 My time at PVPA gave me the skills to blend together ideas from multiple disciplines, taught me to see patterns beyond the obvious and kept my imagination alive. Today I work with a mix of qualitative and quantitative approaches that would't have been possible without a background in the arts.
After PVPA I studied History at UMass Amherst which gave me a strong grounding in research technique. After graduating with my BA I took a job working as a travel writer for the local magazine GoNomad. As I traveled and wrote I became exposed to more and more environmental issues. From solid waste in Nepal, health conditions in India, animal rights in Thailand and more. I began to explore alternative ways for living with ecological problems and visited several eco-villages to study and write about them.
After traveling on and off for several years I returned to the States and began my own company The Good Life Collective which operated for 4 years. Eventually I realized I wanted to be able to do something about the many global issues I had seen up close in my travels and to deepen my knowledge of Climate Change and sustainability.
I moved to Boston with the intention of attending Harvard University's Extension Sustainability program, one of the first of its kind. While at Harvard I concentrated on Environmental Policy and International Development with a focus on South East Asia. My thesis "Understanding Canals in Bangkok Using Historic Maps and GIS" explored the ways in which urban development, waterways, and Buddhism interact in Bangkok, Thailand. I still have a strong academic interest in She has a special interest in environmental history, GIS, urban planning and sustainable tourism.
After graduating with my master's I became a consultant for EplerWood International a sustainable travel and development consultancy. There I had the privilege to work on several large projects, including for the United Nations and a report to Congress.
Too often today we see Science and Art as separate entities in competition with one another. The reality is much more interesting and complex than that. My understanding of science has allowed me to more fully appreciate the creative nuances of art. My creative work has improved as I have learned the scientific method, it has helped me ground my ideas in form. On the other hand art makes science come alive. Without imagination to see possible outcomes hypothesis lay dormant and unexplored and data that can be riveting falls flat. There are amazing stories waiting to be explore and shared that are currently locked away in string of numbers.
GIS, Global Imaging Systems, has been a key gateway for me to combine both my artists and scientific sides. By combining data and story telling you end up with a richer, more real experience, of an issue. Maps can be beautiful and I never make one without thinking of it as art. It can be amazing the patterns that can be revealed in maps!
I encourage everyone from PVPA to explore the way the Arts can be shared with the world in non traditional ways. The STEM world is hungry for imagination and design skills, for those people who can help convey information without losing meaning and for those who can communicate. Drawing, acting, singing, dancing all of these allow you to hone your imagination, your ability to tell stories and convey truth and are very needed in our world today.
---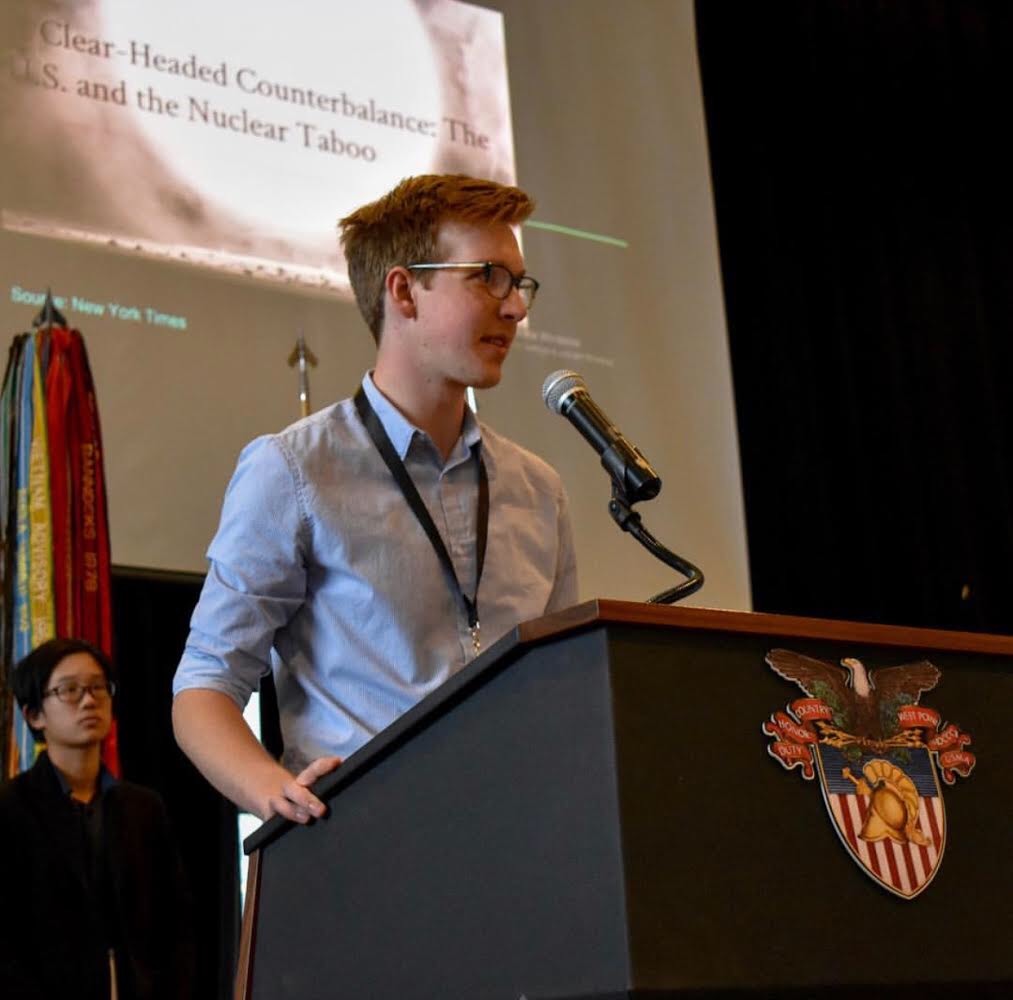 T
heo
Merrill attended PVPA from 2009-2015, where he concentrated in Theater, and acted as Artistic Director of Headgear and a witness on the Mock Trial team. Since then, he's been at Colorado College, where he's set to graduate from in May. At Colorado College, he majors in Political Science with a focus on rural-urban relationships and nuclear weapon strategy. He just returned from a solo research trip to Ulanbaatar, Mongolia to study the former, and recently attended the Student Conference on U.S. Affairs at West Point to discuss the latter with military and civilian leaders. In his spare time, he serves as the Artistic Director of the Colorado College Theatre Workshop, a student-run organization which funds and produces original student theatre, is an active member of the school improv group, and is currently playing Cominius in a production of Shakespeare's Coriolanus. He currently works in the CC Admissions office (anyone interested in going to school in Colorado — get in touch!), spent last summer working on a successful Congressional campaign in Minnesota, and is seeking work on a Presidential campaign after graduating. The creativity and independence fostered by his time at PVPA has been invaluable throughout college — from finding outside-the-box solutions to problems in class to learning that it is possible to focus on both the arts and academics.
---