George E. Simpson, Biography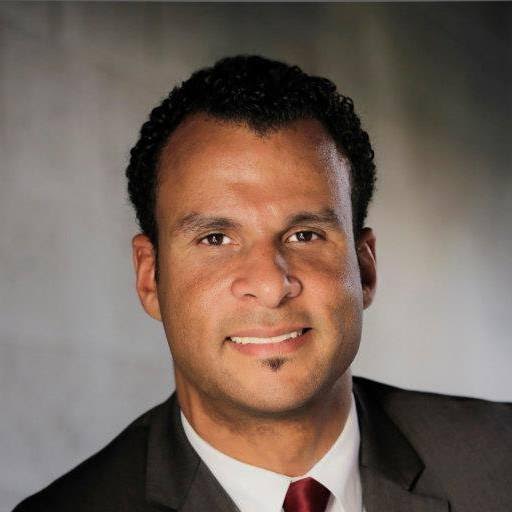 George E. Simpson brings more than two decades of experience and leadership at the vanguard of arts and education as an artist, educator, and leader. With an unyielding commitment to public education and underserved communities, he continues to realize the transformative impact of arts education for all students.
Prior to his appointment to PVPA, Simpson served as Chief Innovation Officer for Arts Education in the Newark Public Schools in New Jersey. From 2008-14, George SImpson served as principal of the Los Angeles County High School for the Arts (LACHSA), one of the nation's most prestigious public arts high schools. Under Mr. Simpson's leadership, LACHSA heightened its local, state, national, and international profile. In 2013, LACHSA was named "best public high school" in Los Angeles as LACHSA sent more than 95% or its graduates to college. His tenure was marked by increased student achievement, intensive faculty development, the establishment of musical theatre and cinematic arts as full arts departments, the construction of a nearly $34M new school facility, and key partnerships with the LA Philharmonic, LA Opera, USC, UCLA, and others.
Prior to joining LACHSA in 2008, he Simpson served as director of the Roland Hayes School of Music, a public high school with a focus on music within the Boston Public Schools. From 1999 to 2006, he was a founding faculty member of the award-winning Boston Arts Academy (BAA), Boston's first and only public high school for the visual and performing arts, where he was a faculty member and chair of the music department. Mr. Simpson's work at BAA led to the inception of the Berklee College of Music Preparatory Academy in 2000 and served as its founding director for eight years.
Mr. Simpson has received several awards including Principal of the Year, Distinguished Educator of the Year, the Bertha Savage Award for Music and Service, and others as well as numerous commendations from a variety of city and state governments. He has been recognized for his leadership by several organizations including the Boston Public Schools, the Berklee College of Music, and the Charter College of Education at CSULA to name a few.
A native of Toronto, Canada, Mr. Simpson has earned separate degrees in music and education from the University of Western Ontario and a Master's degree from Boston University with additional studies at Northeastern University and Harvard's Graduate School of Education.